Gah, shopping is quite addicting!
You KNOW that the item is a permanent item so it won't be discontinued or whatever, but you just HAVE to HAVE IT xD lol.
I have spent way more this year than I would have liked. I am starting to get back to saving though after a "few" purchases this summer. So far I see things that I want, but I'm holding myself off til much later, maybe christmas, because I know it won't be gone.
My goal? save at least $1000 by the end of this year, preferably $2000. My spending needs to go on a diet.
So what have I been lemming?
Bootcut jeans from Citizens of Humanity, 7jeans, and Hudson jeans
--I specifically want Bootcut because although skinny jeans are flattering, I have too many of them and am getting tired of it xD Bootcut jeans are timeless, totally classic, and I feel it's a good investment to have and always flattering to any body shape. Too bad these are like $150-200+ a pop, which is why I will wait a while to get one and hopefully there would be sales in store, or places like Nordstrom Rack.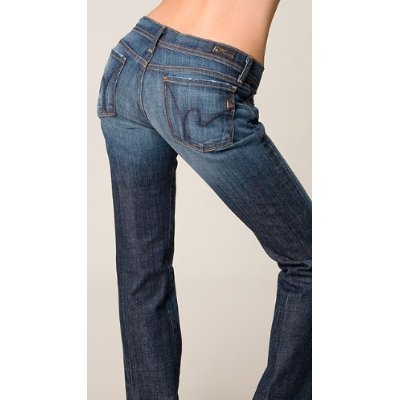 [citizens of humanity] image: google
[7 for all mankind] image: google
[Hudson jeans] image: google
Coffret D'Or, Lunasol, KATE, Lavshuca, Integrate, CastleDew, Aube, etc
--Asian makeup is such good quality. And of course I like that it's catered towards my skintone. I've become obsessed with milk-tea/beige colored lipsticks lately. I want a simple color that will complete the look but doesn't look boring, but is sophisticated and professional at the same time. I also like that it looks classic. Can't go wrong with that color. I also want other lipcolors too T.T but alas, these asian lipcolors cost like $15-25, definitely a bite out of your pocket. I also RARELY wear lipcolors, but I'm hoping with these non-sticky lipsticks and wearable colors, that I'd pick up on wearing them more often. I'm also wanting eyeshadow palettes. Packaging is amazing!
[image from Coffret D'Or's website]
[image from Lunasol's website]
Infinite supply of cute and sexy bras and panties
-- I don't think a girl can have too many bras... lol. I'm a HUGE fan of Gilly Hicks bras. Great quality and all their bras are always 2 for $40. Can't beat that! Their quality is better than Victoria's Secret in my opinion. VS does have a wider selection of prints for their bras whereas Gilly Hicks has more basic stuff, though they still have a nice selection of floral prints and stripes and fun colors. I love Gilly Hick's undies too, the silky ones. So comfy and 5 for $25 is the same as VS but GH's cotton undies are better quality and softer, and better built for your body curves. I want so many different kinds xD


NARS Smudge Proof Eyeshadow base
--Fuzkittie loves this and I want to try it out. I've been using my UDPP for a while now and although it's pretty good, it doesn't hold up my eyeshadows 100%. I'm just waiting til I finish my UDPP giant tube, which will take a long time :(

[image from Sephora.com]
Benefit Bronzer in Hoola (or NYC Smooth Skin Bronzer)
--I want to contour my face, or at least the sides so my face looks a bit slimmer lol. I have heard that NYC bronzer is like $2-3 and works quite well. It's matte and what not, but I haven't tried it myself. I might get that inside of this Hoola one despite that people are raving bout this

[image from sephora]
[image taken from google]
What are yall lemming? :)